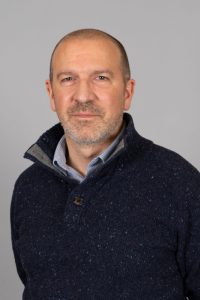 All adults in school have regular training to maintain and update their knowledge, awareness and understanding of keeping children safe.
Mr Rumsby is the designated safeguarding person –
the senior member of staff who takes lead responsibility for child protection.  He can be contacted via the school office on 02146 850289 or the safeguarding email address: safegurading@bramleyvale.derbyshire.sch.uk.  Note this email should be used exclusively for reporting safeguarding concerns.  In Mr. Rumsby's absence Mr. Grafton is our safeguarding deputy.
If you believe that any child is in danger ring Call Derbyshire tel: 01629 533190 choosing the option for urgent child protection call at any time or contact the police by ringing their centre number 101 (24 hours)