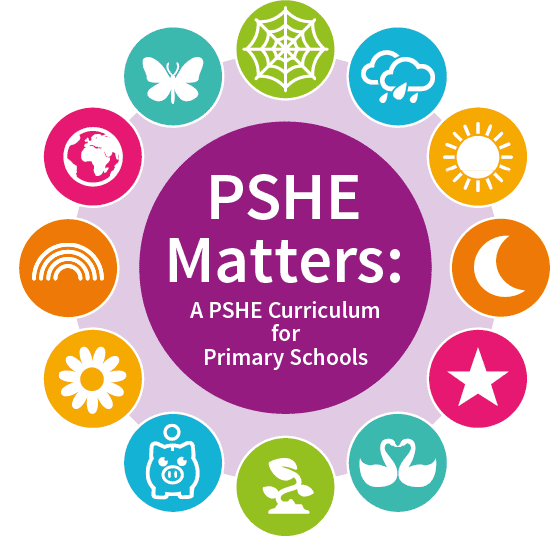 At Bramley Vale Primary School, we aim to provide high quality PSHE (Personal, Social, Health and Economic) Education through explicit lessons and 'in the moment' teaching and discussions as needs arise. As a school, we follow the PSHE Matters scheme of work. Below you will find a selection of documents that will provide you with information about what we are teaching and when.
PSHE and RSE (Relationship and Sex Education) Policies
Overviews of the topics that each year group will cover
The PSHE curriculum is based around the Derbyshire County Council's 'PSHE Matters' framework and is implemented on a two-year cycle 1 and cycle 2. This is to ensure we cover all aspects of the broad curriculum. Where the children don't cover changes and growing up in Y5 and Y6 in cycle 1, we will hold year group days where the whole year group will join up and cover some important aspects of changes and growing up. *
Parent consultation information and results
As part of our parent consultation, we asked what values they felt the school's PSHE and RSE curriculum should promote and teach. Many parents used the words: consent, respect, safe and healthy friendships and relationships and positivity to describe the type of curriculum they wish to see being taught in school.

To ensure we answered everyone's questions and met their needs, we asked what information and support we could provide as a school. Parents mostly wanted to know at what age and stage would we teach certain aspects and how they can support their child's learning, curiosity and questions at home. When writing the school's policies, we ensured that we included these things and made it clear what the children would learn in different ages groups.
In addition, parents voted to attend a virtual and/or an in person meeting about the PSHE/RSE curriculum. We recognise that some parents may have reservations or concerns that "school is too young" (Parent consultation, 2021) but we aim and hope to answer all questions through the policy documents, supporting information from outside agencies and parent meetings. During the virtual and/or in person meetings, we will provide parents with sample lessons and resources so they can see what their child will learn at each year group stage and reassure them about the curriculum content.

Parent information and answering awkward questions
Information about our parent lending library
PSHE and RSE learning that has been taking place this term…